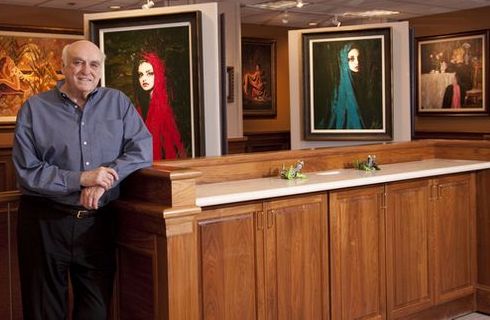 Roger Yost at the Roger Yost Gallery, Salem Oregon
The Roger Yost Salem Gallery is located in a 1927 art deco tower in the heart of Downtown Salem, Oregon's capital city, and within strolling distance of fine restaurants, boutiques, museums and other galleries.
The gallery contains more than 7500 square feet of exhibit space featuring original paintings and limited edition giclees by more than sixty collectible international artists, plus sculpture, art glass, and ceramics.
A coastal version of the gallery is now open in Newport, Oregon.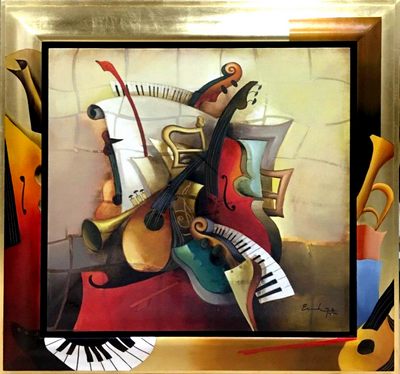 "The Color of Music"
Emanuel Mattini Art Exhibit Thru November
The Art of Emanuel Mattini will be featured at the Roger Yost Bay Street Gallery in Newport Oregon from November 5 thru November 23, from Noon till 4pm, Tuesday - Saturday.
This Iranian-born, American educated artist, paints collages almost exclusively "en series." The orchestral theme featured in his exhibit at The Roger Yost Bay Street Gallery, reveals a sense of space and color that are unique in their balanced sense of disorder.
Galleries
Salem Gallery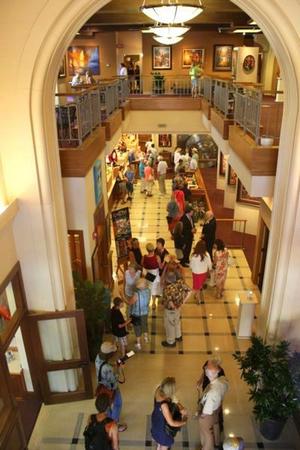 388 State Street
Salem, OR 97301
(503) 370-9951
Bay Street Gallery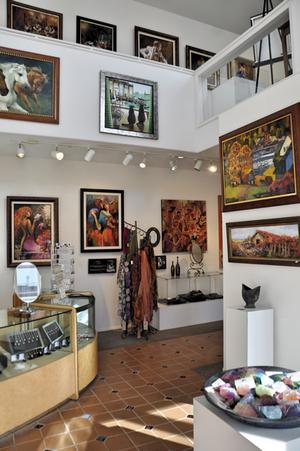 859 SW Bay Boulevard
Newport, OR 97365
(541) 574-0802